I wanted to go out with a bang, so I'm going out with one of my all time favorites! Avatar the Last Airbender!
This show was the shit. This show featured 5 main characters including (from left to right) Sokka, Katara, Aang, Toph, and Zuko. Avatar the Last Airbender is a show about the divided four nations (Earth Kingdom, Fire Nation, Water Tribe, and the Air Nomads) and the avatar's mission to once again bring the nations back to harmony. The cool thing about this show is that they all have these kick ass abilities (well besides Sokka, who I guess did some cool things with a boomerang and a sword). Katara becomes a master water bender, Toph is a blind earth bender (AS WELL AS DEVELOPING METAL BENDING), Zuko is a pretty awesome fire bender and Aang is the avatar; meaning that he can control all four elements (and go into the spirit realm). Don't get me wrong, Sokka is pretty cool, he becomes a master sword fighter, eventually. The best thing? They all have these amazing back stories, and they're ONLY ages 12-16.
This show had a 9.210 on IMDb and a 97% of google users like the show. It showed from 2005-2008, with a only 3 seasons. Apparently the directors only signed on for 3 seasons, due to the fact that they wanted a season for each element that Aang had to learn. Since ATLA was such a big success, they made sequel featuring the next avatar in line, Korra. The Legend of Korra, even has some of the old gang in it.
Let's go for some memes: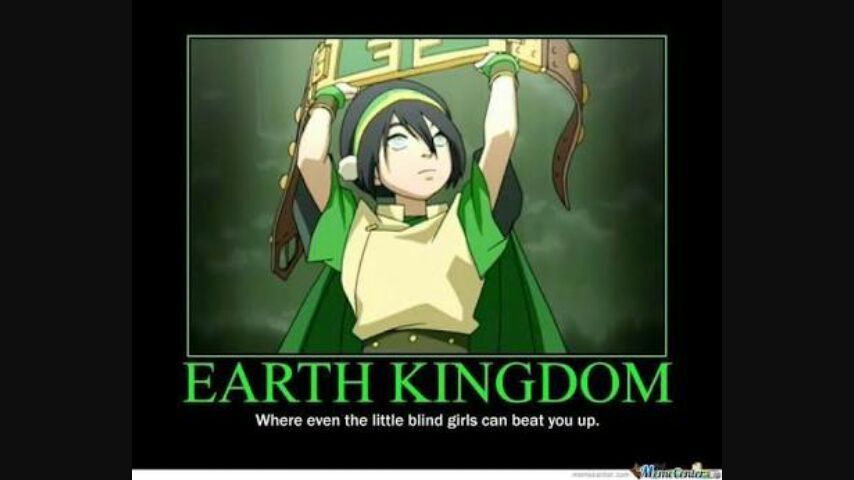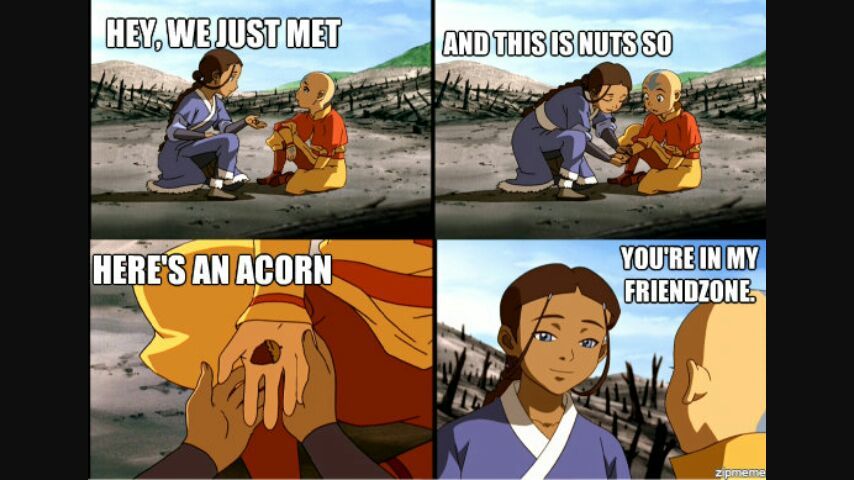 And lets just talk about how Katara BLOODBENDS????????????????/ GUYS. SHE BENDS YOUR FREAKING BLOOD.  This was the most INTENSE episode for me. I loved Katara though, she was my favorite character.
Here's the link to the fight she has: https://www.youtube.com/watch?v=YsZ267DRdq4
( WATCH IT GUYS)
Also, here's a link with some interesting facts: https://screenrant.com/avatar-last-airbender-trivia-facts-secrets/
Fun Fact: This one relates to me. I'm such an ATLA fan that I named my kitten after one of the shows main villains, Azula. Azula was Zuko's sister who was the definition of crazy. She was always fighting for her father's acceptance  after realizing her mother was never going to chose her over her brother. In doing so turned evil real fast. She was more of a complex character than people give her credit for though.  Here's a picture of her after she won a volleyball match. You can see what I mean by crazy. 
Turns out that my sweet little baby is the sweetest most cuddly cat I could ask for. Nothing like her namesake. 
Would you watch this show again as an adult?

100% Yes. I loved this show and still occasionally flip to it when I see it on TV.
With a rating system 1-10 (10 being the best) what would you rate this show now?

I would rate this show a solid 10. It had real character development and background. It's amazing.
With a rating system 1-10 (10 being the best) what would you rate this show when you were a kid?

I would still rate it a 10. I watched every episode one summer as a kid and then would still watch it every time it was on. Plus, I remember being a child and pretending I was a waterbender when I took a bath. Lame, but true.
ALSO: I originally wrote 20 blogs because I thought that's how  many we needed, so if you'd like me to continue posting them just let me know in the comments. I have shows including Zoey 101, Wizards of Weaverly Place, My Life As a  Teenage Robot, and a couple others.